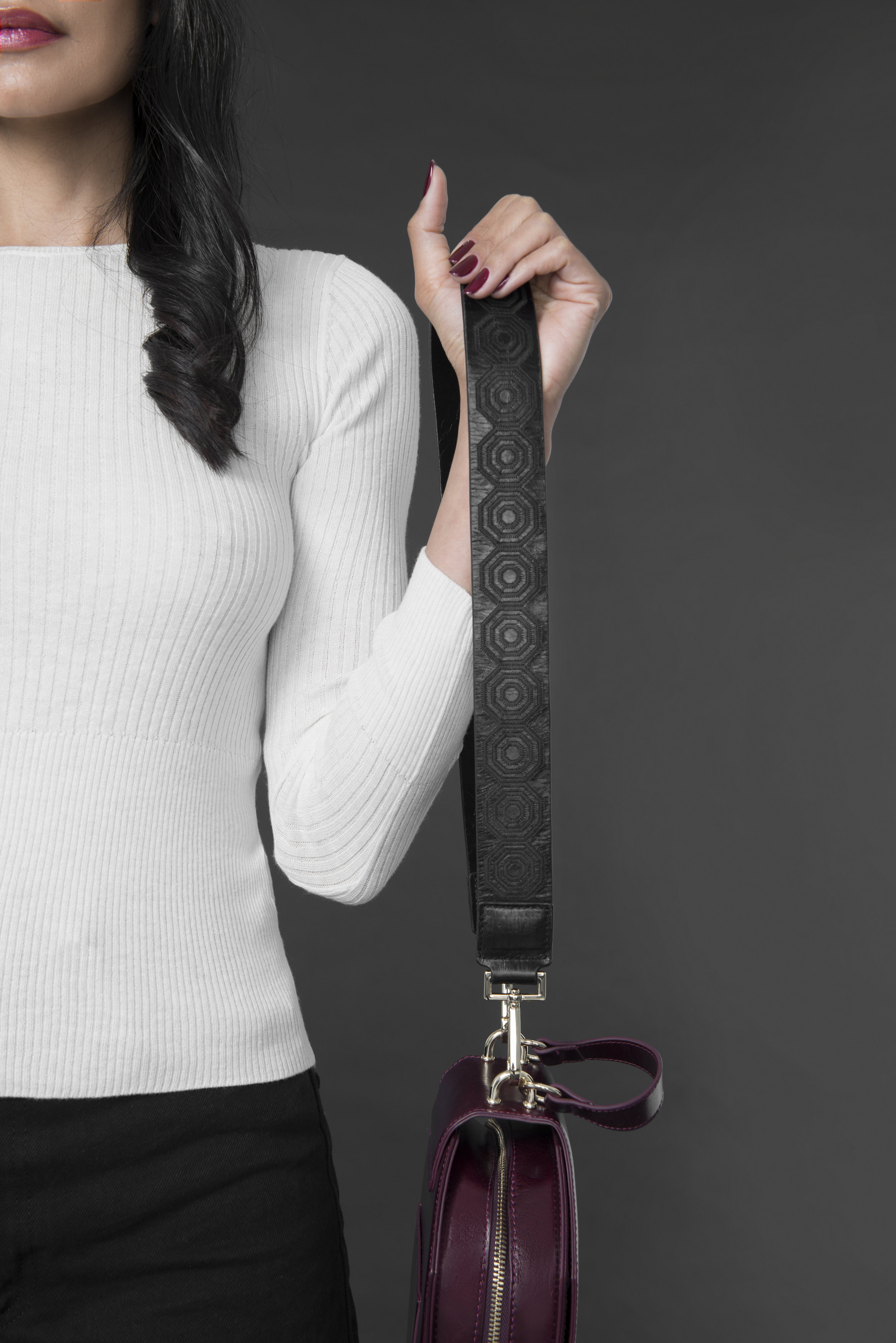 Fenix Embroidery Strap
The luxury Fenix embroidery strap made from Italian leather. This strap can be used to carry a variety of handbags and accessories. It allows you to change your look to one of subtle luxury.
It is a versatile and sophisticated strap with geometric embroidery. It compliments outfits during both the day and night.
The Fenix pattern is a reminder that with self belief anything is possible.